Precision Farming will be soon available in Farming Simulator 19. The free DLC, initiated by John Deere and financed by EIT Food, will appear on ModHub - and you don't have to wait very long. Watch the Teaser-Trailer below to see the first ingame-scenes with Precision Farming enabled!
Missed our Precision Farming news?
Free DLC available on December 8th!
---
There you have it: Precision Farming will release on December 8th and includes the previously announced features of soil types, soil sampling and yield improvement through liming and fertilizing. The free DLC will be available on ModHub for PC & Mac, PlayStation 4 and Xbox One.
We're not done yet...
---
Per our announcement, this is a 2-year-project. Meaning, after releasing the Free DLC on ModHub coming December, we're not done with Precision Farming. More features are planned to follow after precise, academic and scientific evaluation by the involved parties. This includes, for example, the University of Reading and the University of Hohenheim and other EU parties.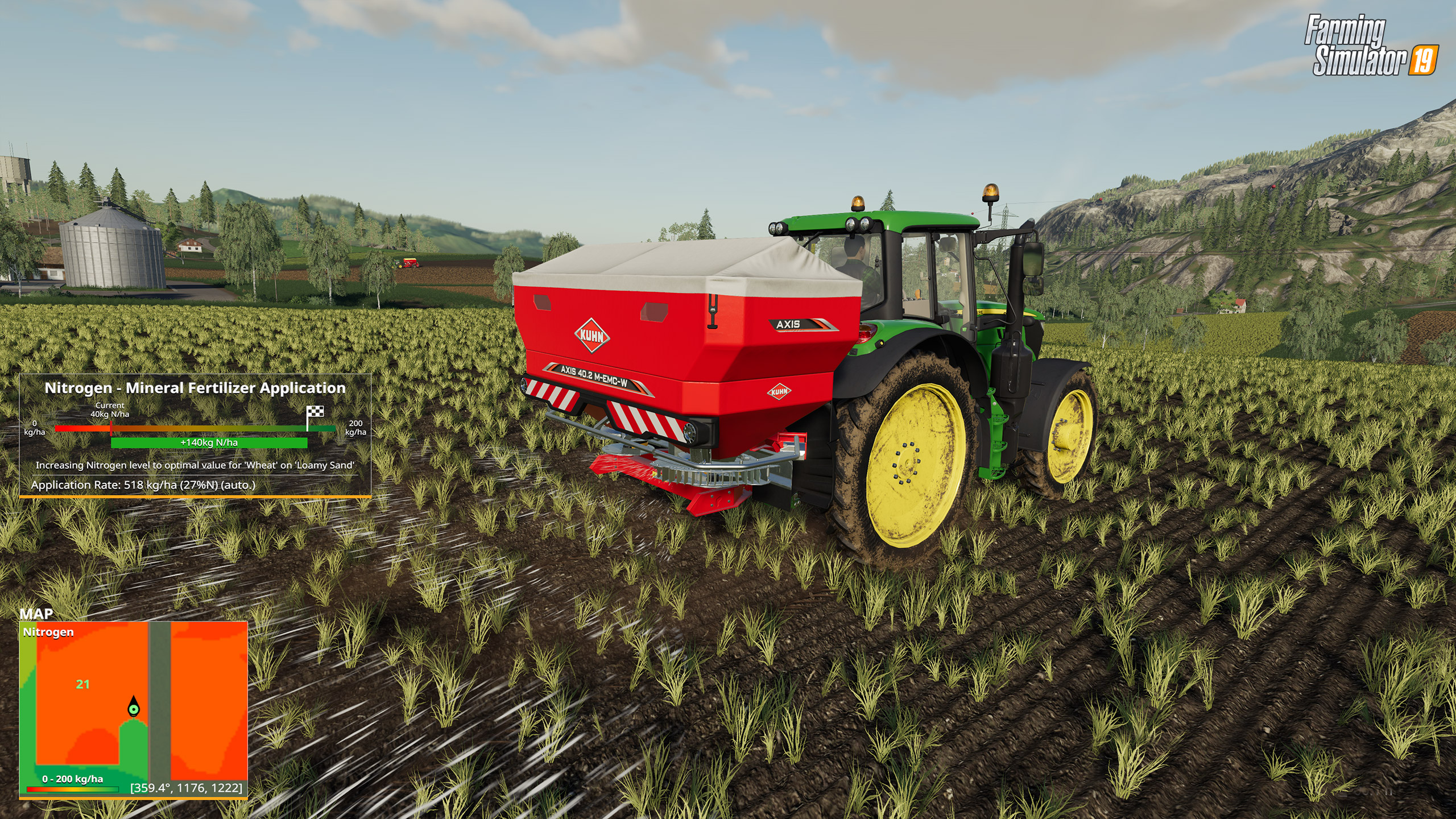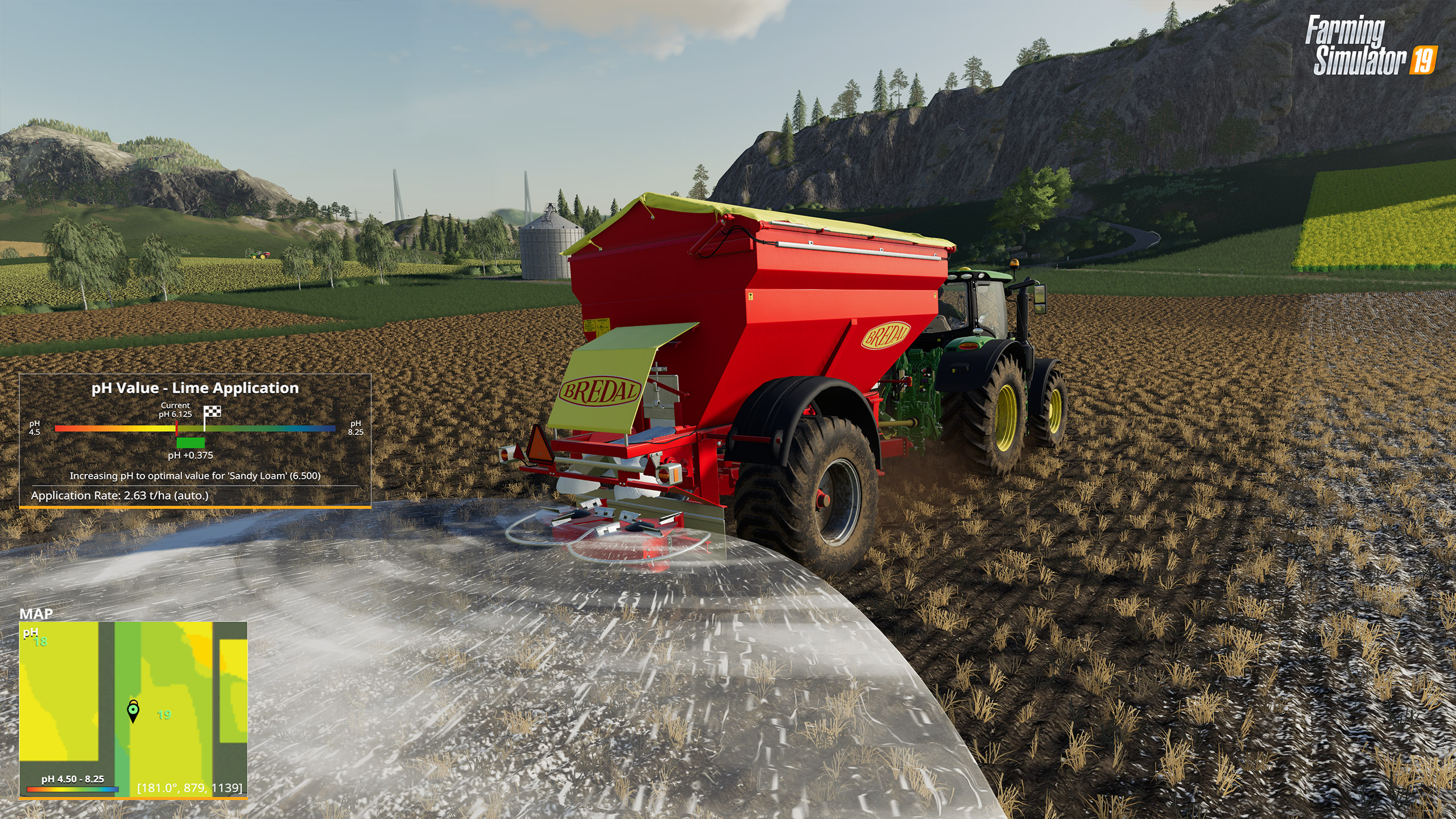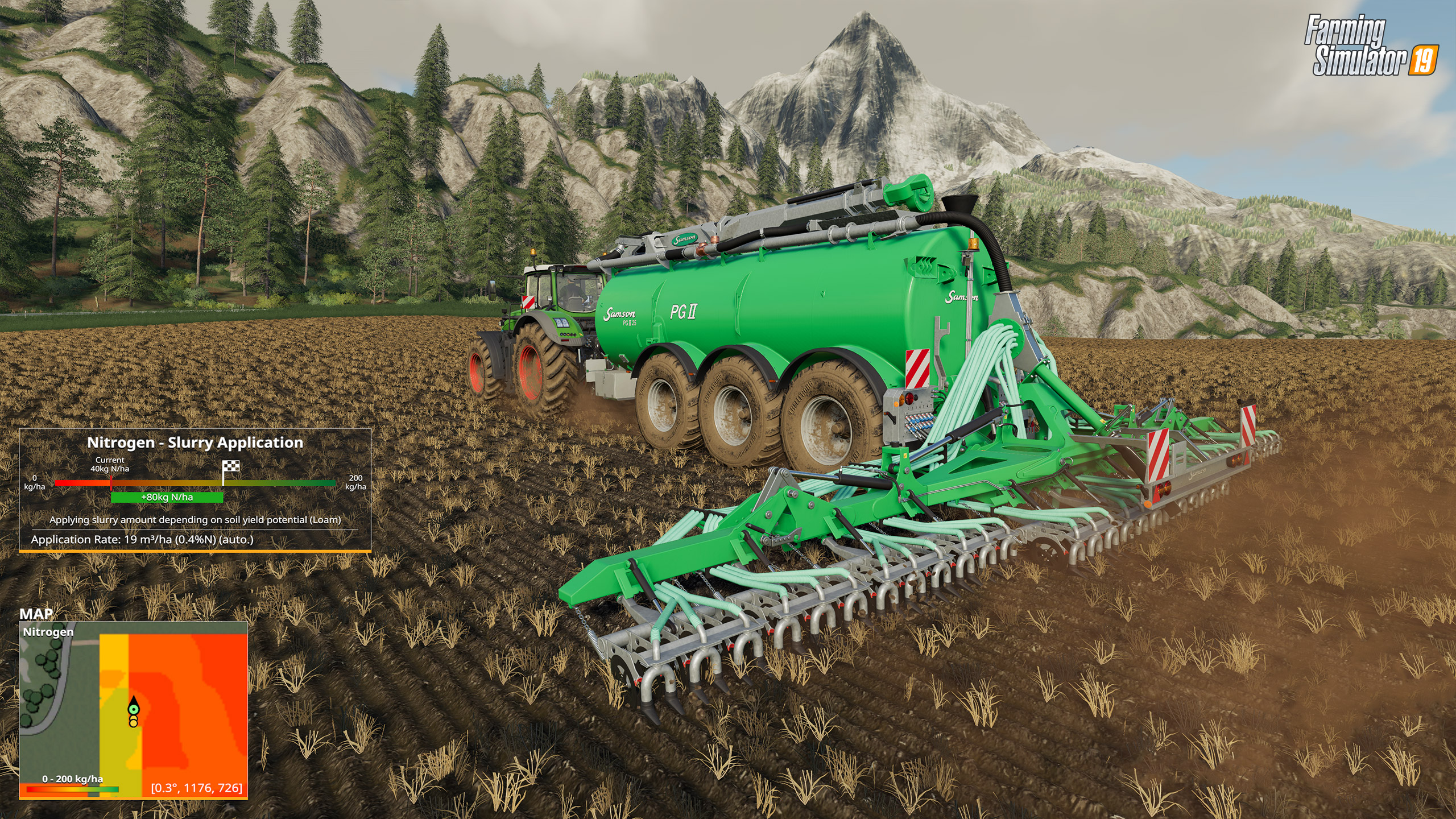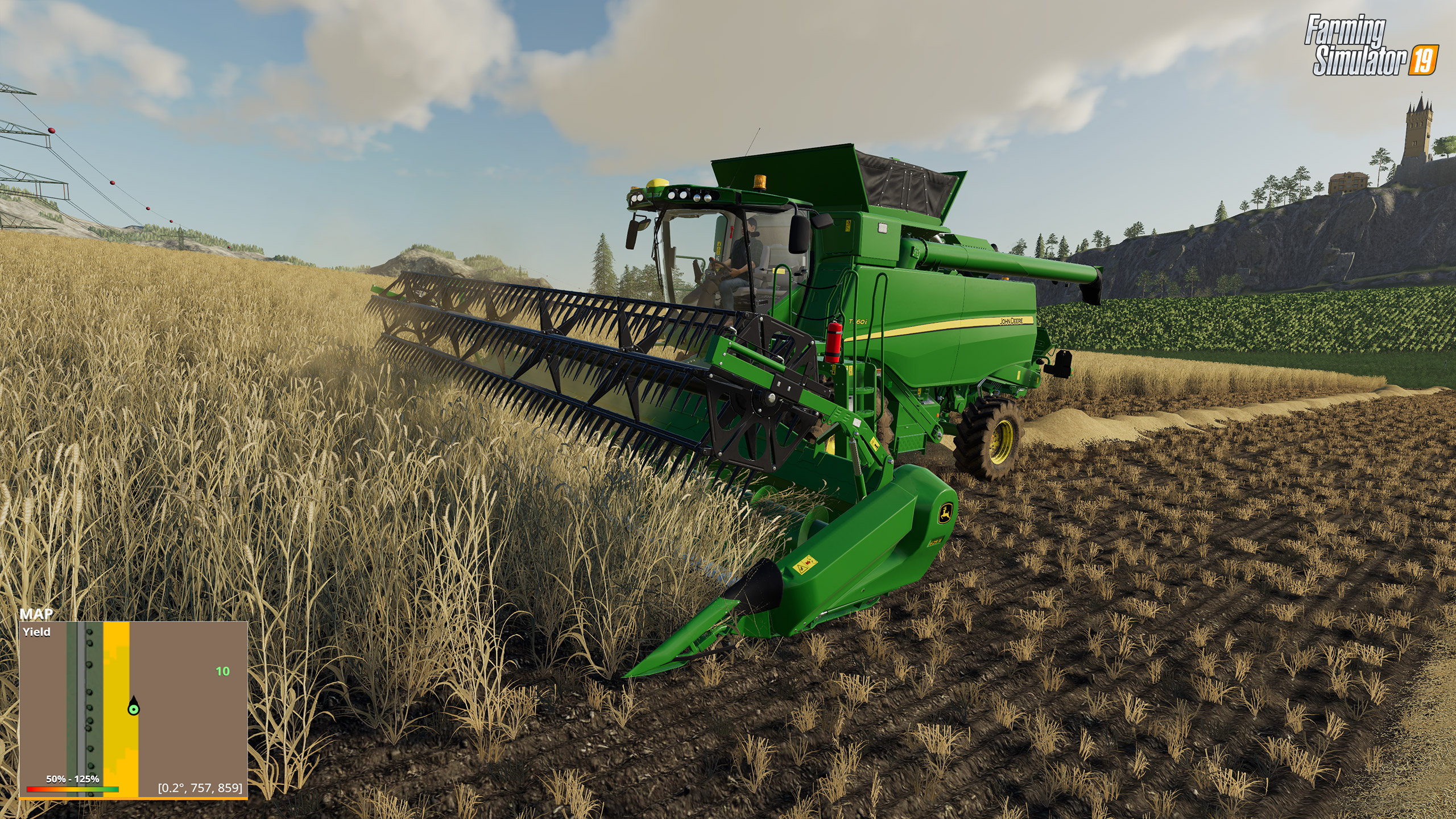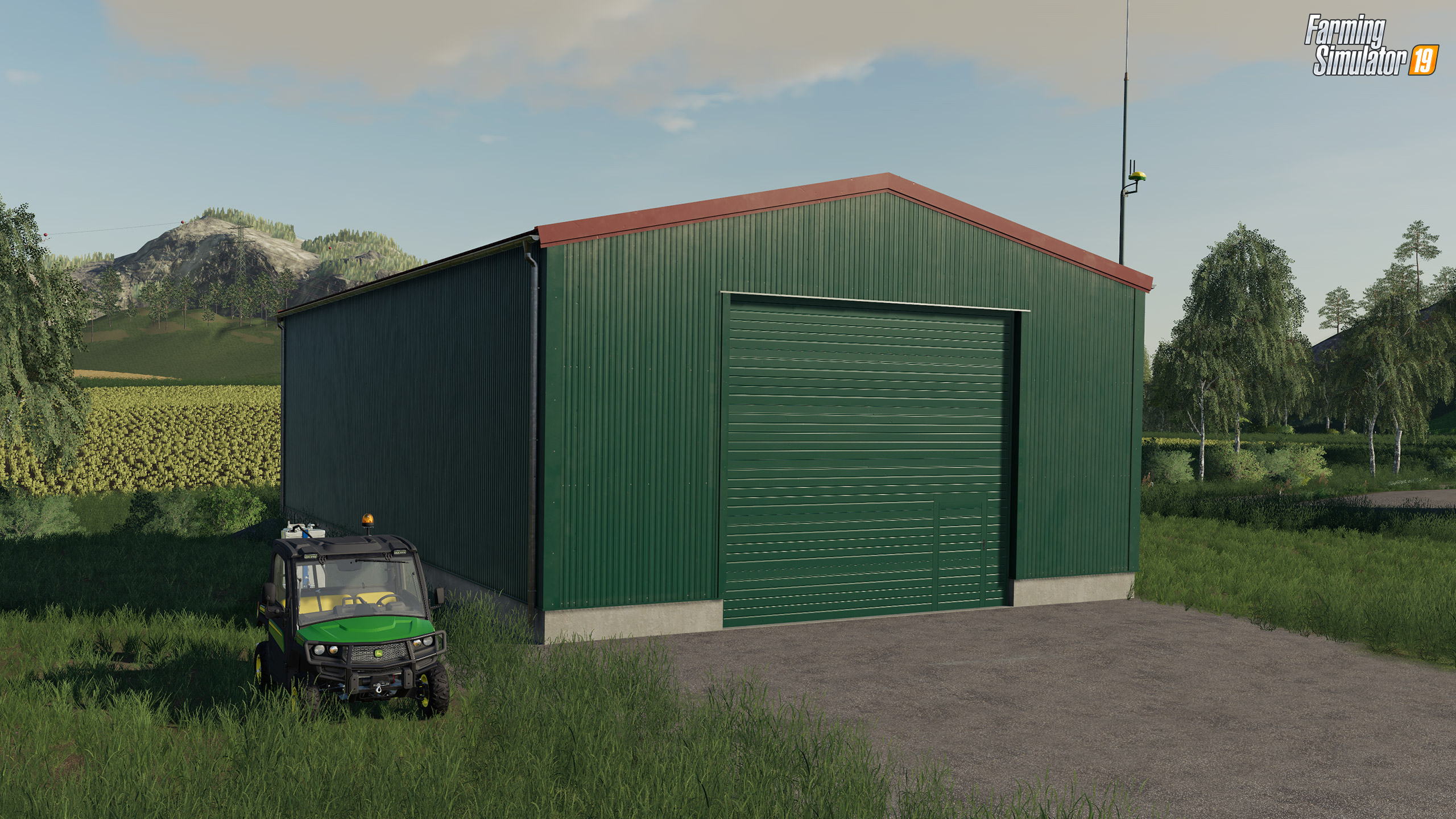 This EIT Food activity has received funding from the European Institute of Innovation and Technology (EIT), a body of the European Union, under Horizon2020, the EU Framework Programme for Research and Innovation.
EIT Food is Europe's leading agri-food innovation initiative, with the aim to create a sustainable and future-proof food sector. The initiative is made up of a consortium of key industry players, start-ups, research centres and universities from across Europe. EIT Food aims to collaborate closely with consumers to develop new knowledge and technology-based products and services that will ultimately deliver a healthier and more sustainable lifestyle for all European citizens.