9. October 2020
There is much to discover in Erlengrat, our new map coming with the Alpine Farming Expansion on November 12th. Of course, we showed you the vast mountainous grasslands and various highlights on the map in previous trailers. We linked them below, in case you haven't seen them yet or want to refresh your memory. Out FarmCon presentation regarding map design, too!
Today, we want to take a look at the map design in terms of all those little shops and other places you can see when visiting the virtual tourist destination in the German-speaking Alps. There are more to discover yourself, we just picked some cute little shops and sightseeing spots you might enjoy. Take a look!
This is Erlengrat
---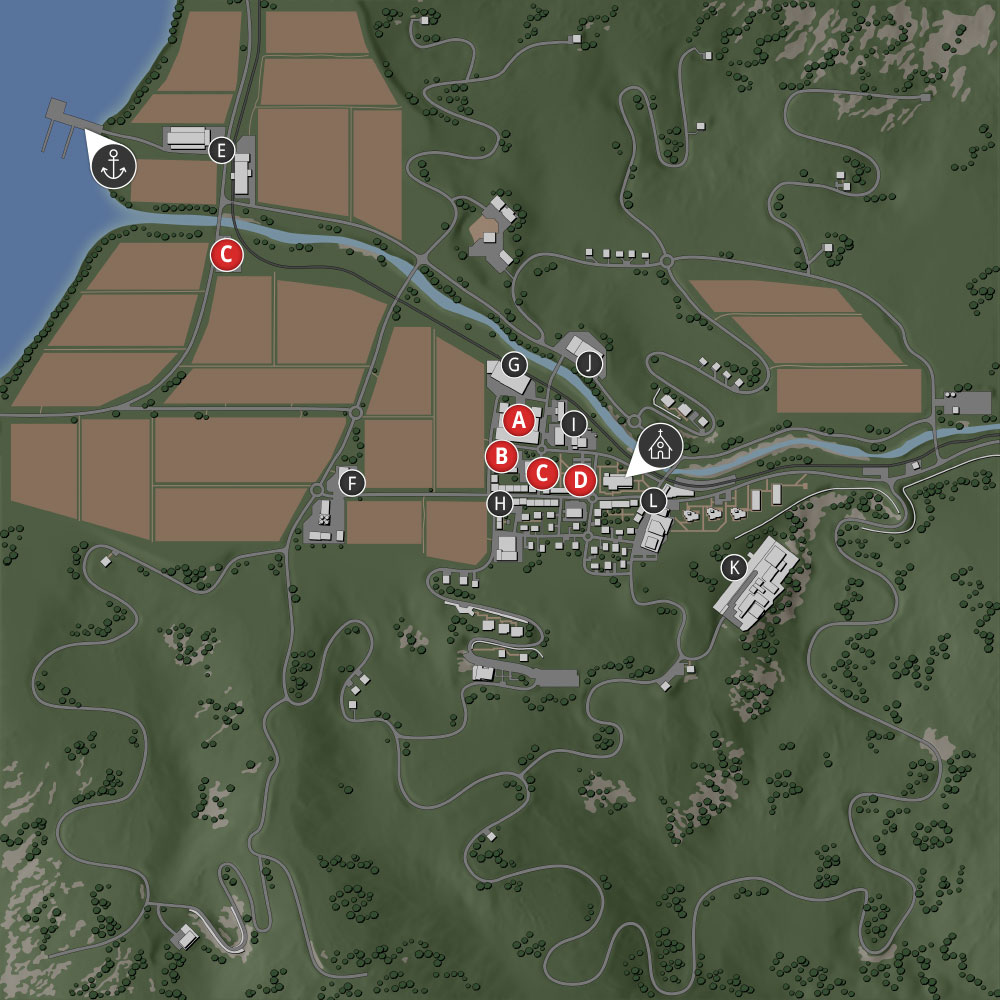 As you can see by all those curvy roads, the area around Erlengrat is everything but plain. The overall altitude difference between the lowest and highest point amounts to 260 meters. Yes, that means going uphill will be easier with an empty trailer compared to a fully loaded one. In between your fields and various selling points, there are vantage points to overlook Erlengrat and its surroundings with mountains and moving passenger trains and cable cars in the distance.
Places you should know
---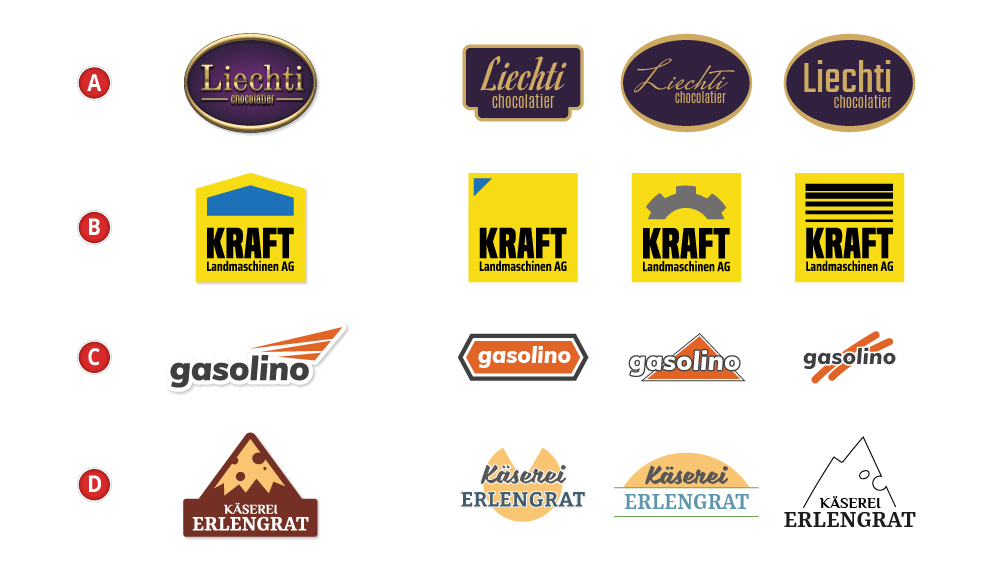 What you can see here are also some early logo variations of some of the resident businesses. Some went through multiple revisions until their graphic designers (meaning: our graphic designers) figured out which ones look best on their store front.
There are a lot of places in Erlengrat and some of the most important are the chocolatier, the cheese factory and, of course, the machine dealership. The gas station, too. Unless you want to do everything with the electric tractor, which you won't and can't, you need gas!
A) Liechti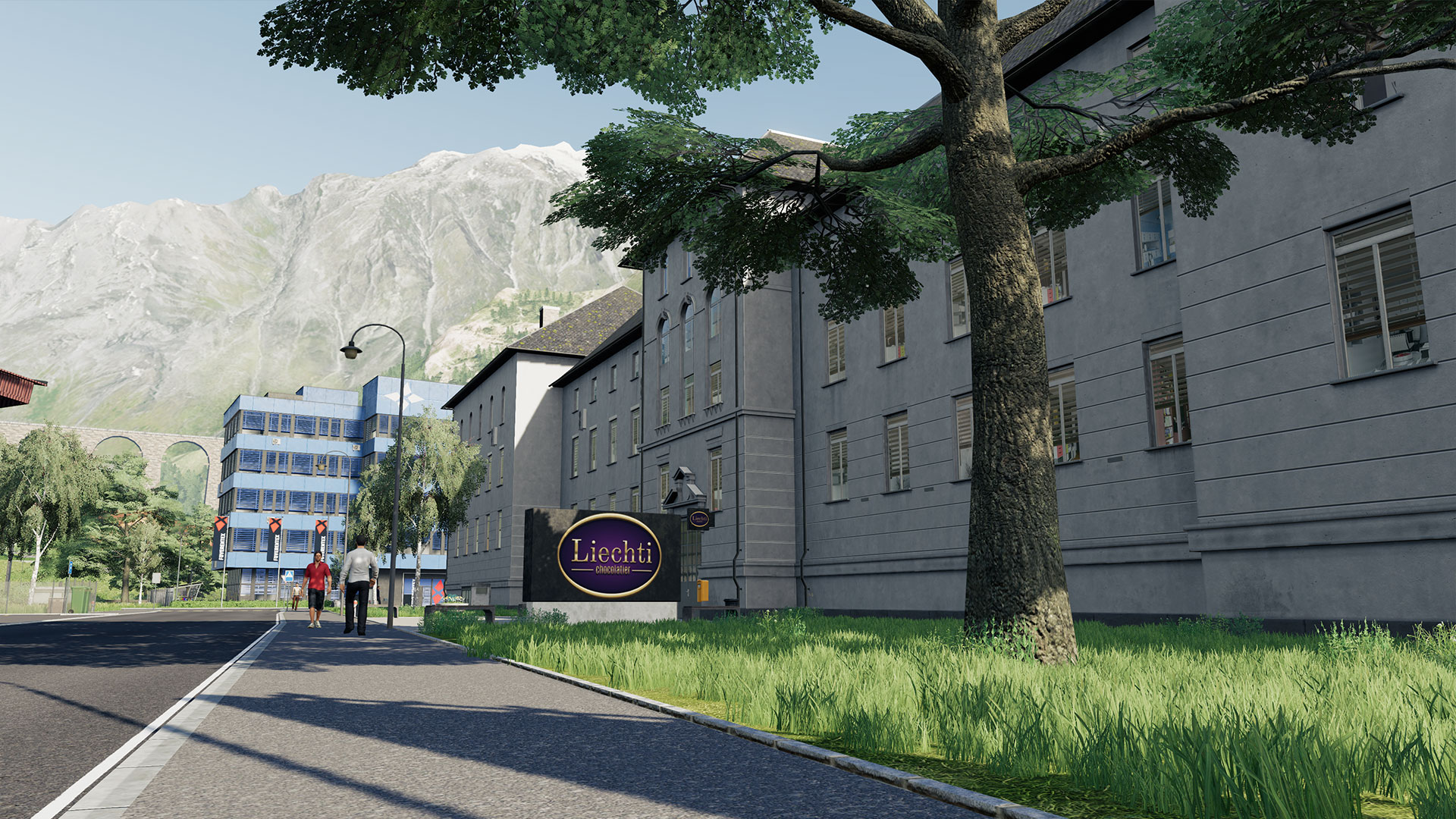 Your local chocolate specialist, praised for high-quality sweets. Waiting for you to bring them milk to make fancy products that melt on your tongue.
B) Kraft Landmaschinen AG
Need new machinery or a car? Visit your local dealership and buy a new tractor. Located right next to a couple of fields, so you don't get in trouble with the big machines.
C) gasolino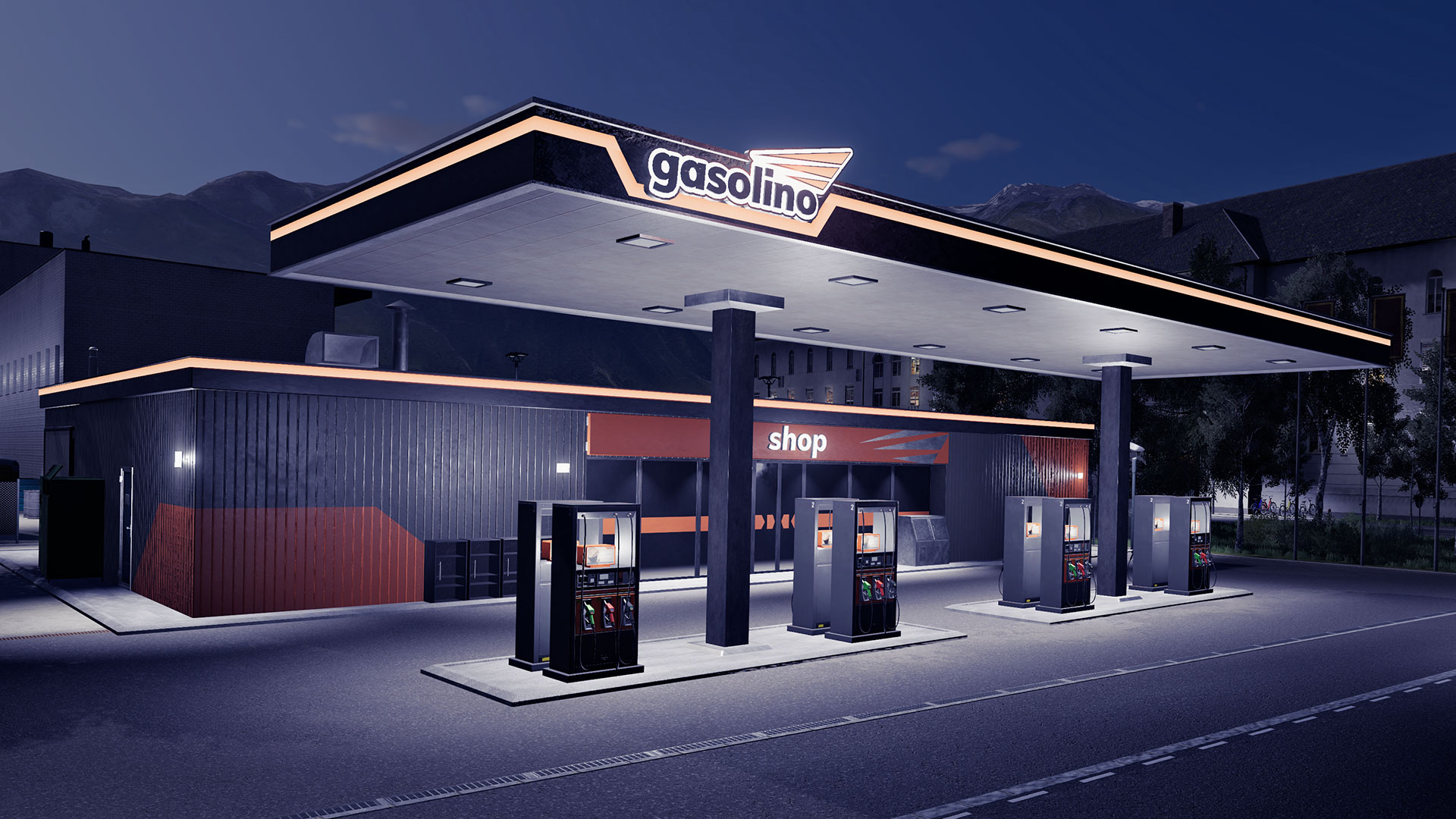 Fulfill your gas needs at gasolino. Unless you own an electrical tractor - well, you're probably a few steps ahead of the townsfolk and need to buy a charging station...
D) Cheese factory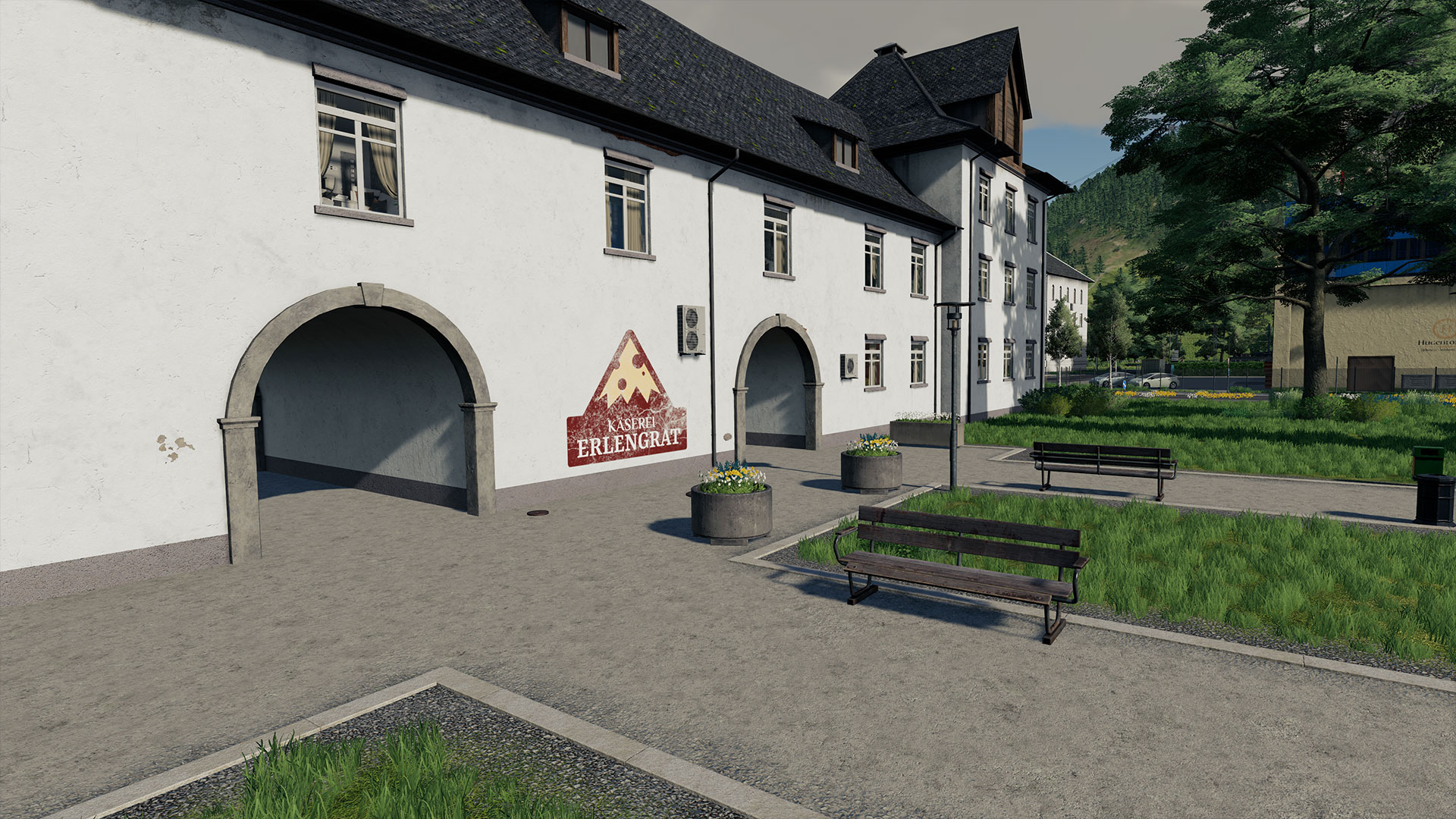 Cheese and chocolate, what else is there to want? Since both require milk for their products, they better get their selling prices in order. And you should get some cattle!
Visit the shopping mile!
---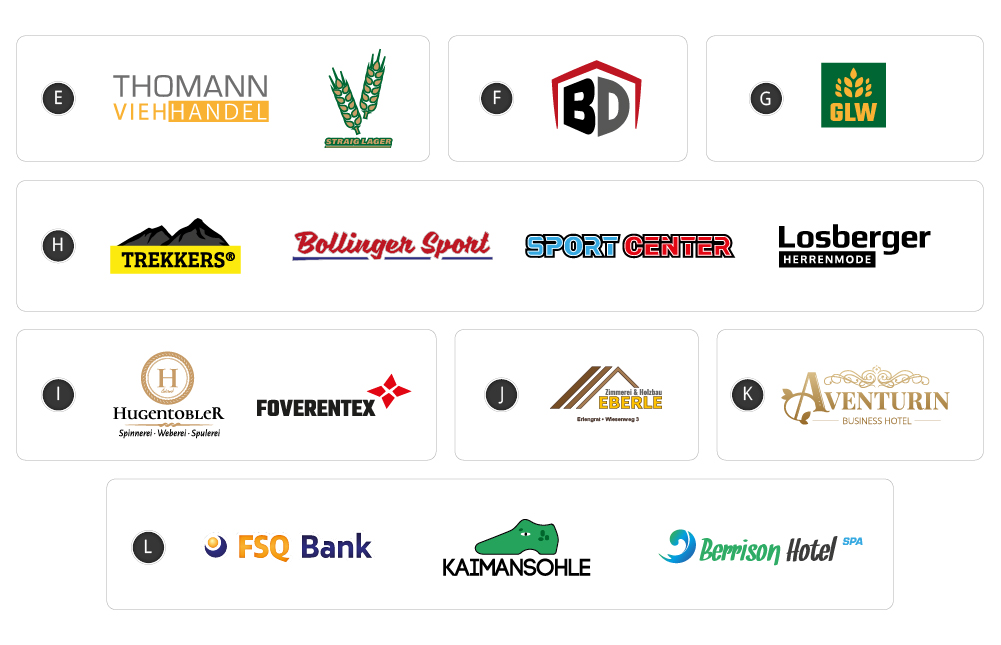 While some shops in Erlengrat are still getting ready for opening with some final window scrubbing and polishing of their logo out front, take a look above at some nice companies in town that are already waiting for window shoppers. If you stroll around the center of the town, you come across a multitude of shops like clothing stores, banks and hotels.
Especially the hilltop hotel, the Aventurin Business Hotel, the church with some farming themed leaded windows and the lake are some worthy spots to visit. While the hotel allows for some spectacular views and the church is a fine example of architectural artistry, you should visit the lake for some relaxation after your cows are fed and your crops are sold.
Aventurin Business Hotel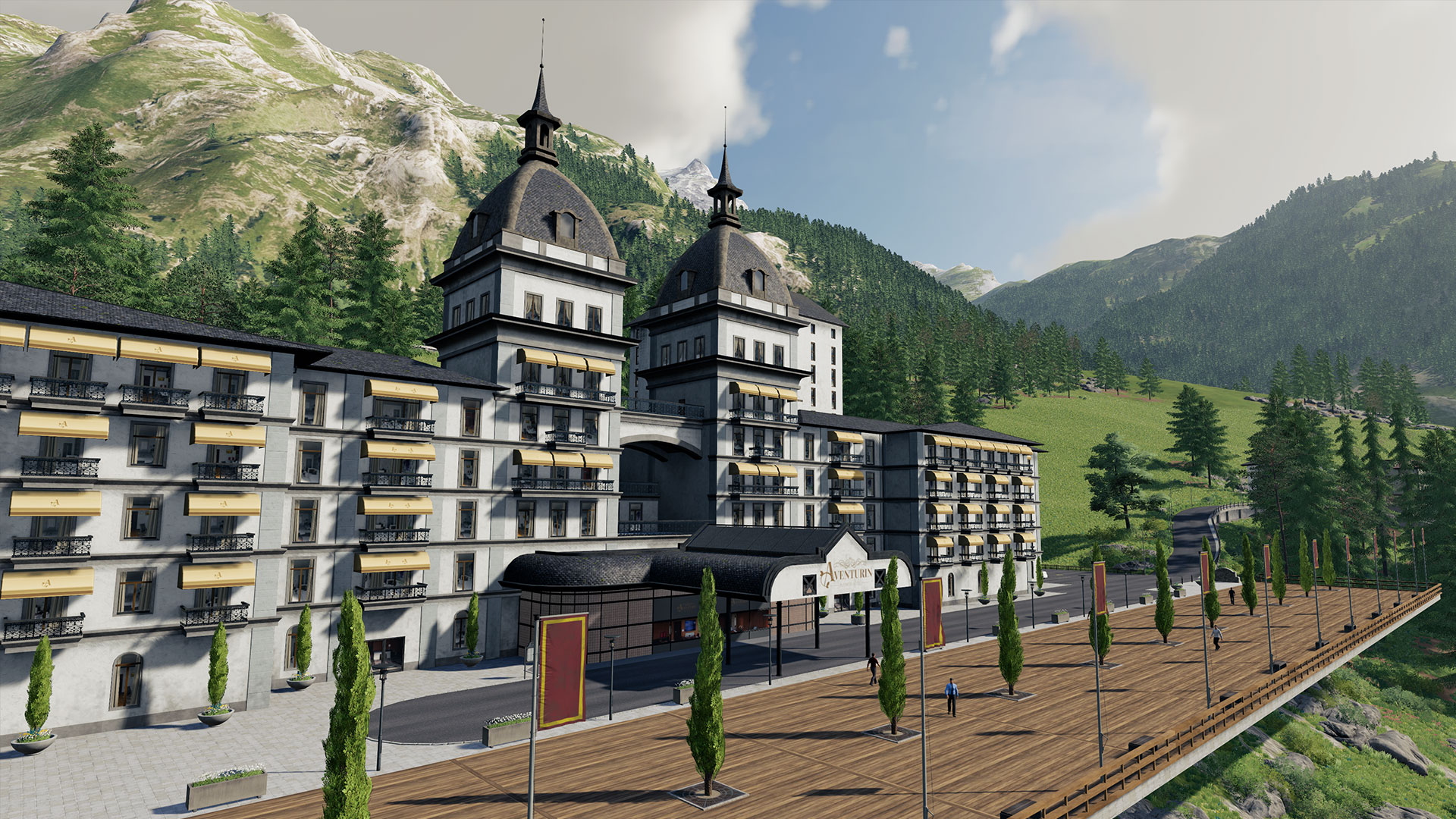 Local Church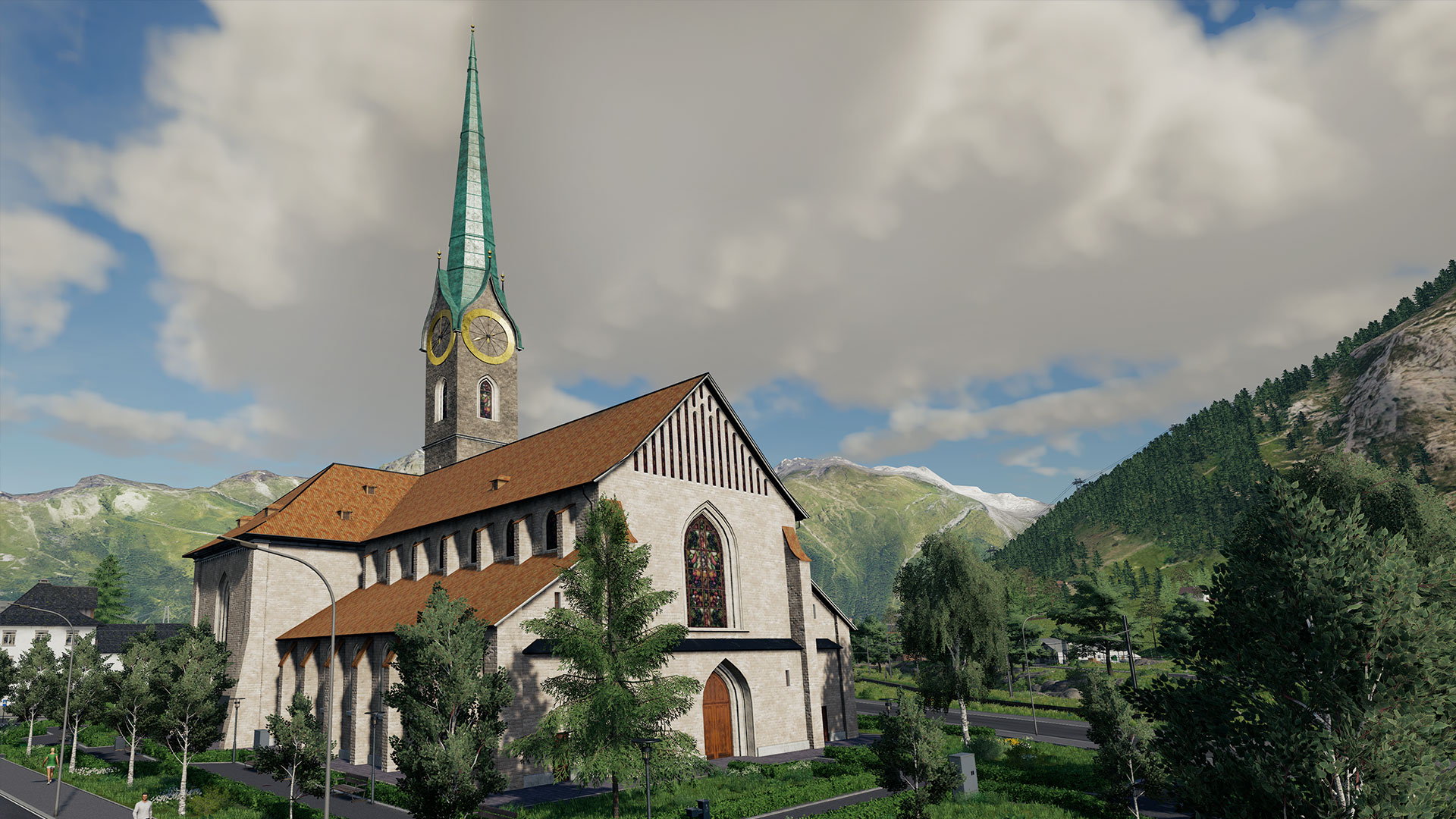 Lake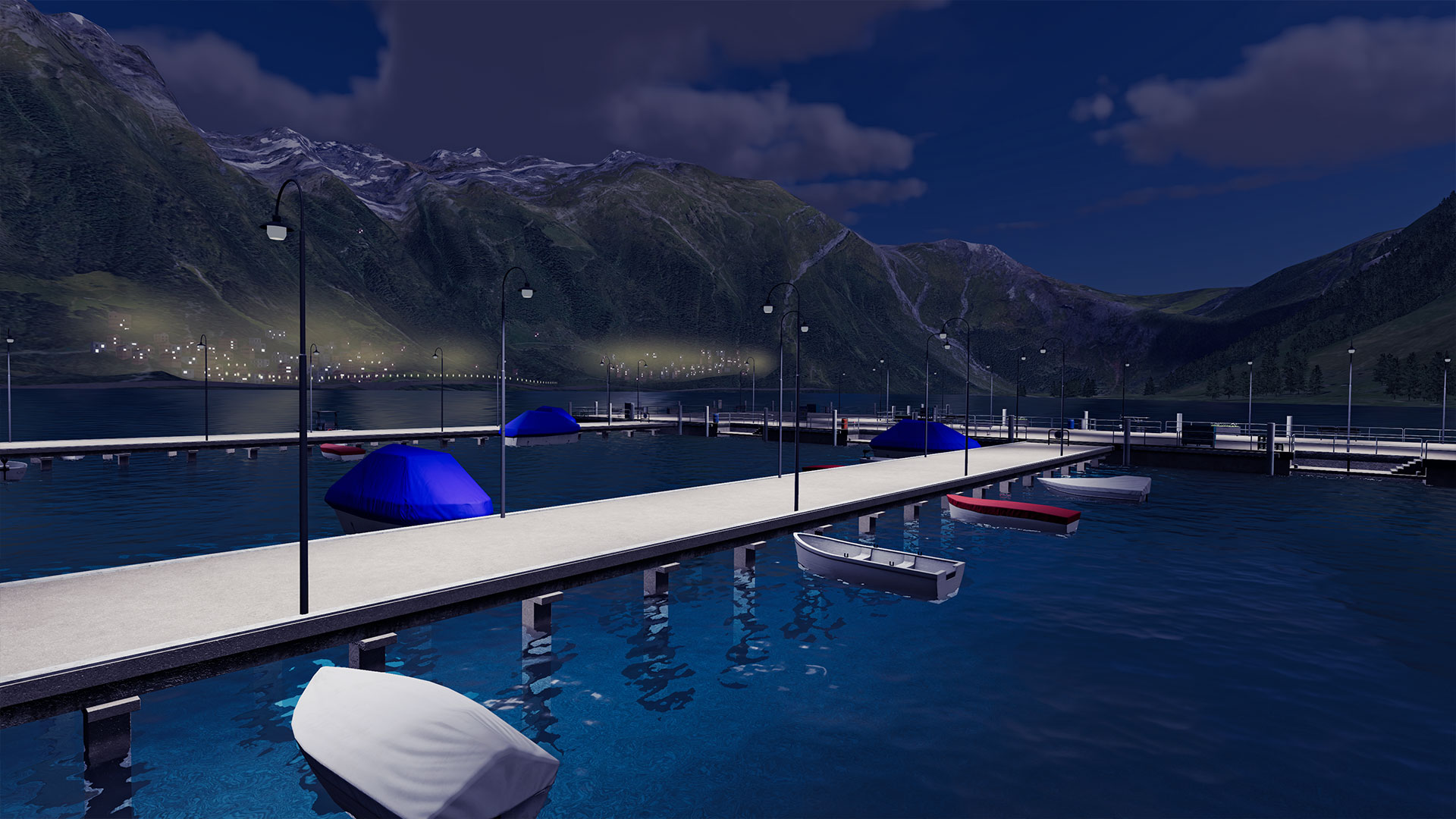 Pre-Order now!
---
The Alpine Farming Expansion for Farming Simulator 19 launches on November 12th for PC, Mac, PlayStation 4, Xbox One and Google Stadia. The expansion will be available for 19,99€ or your respective regions equivalent. Do you own the Season Pass for Farming Simulator 19? If you do, you'll be able to download the DLC for free and no additional charge!
If you want to pre-order the Alpine Farming Expansion, head over to our website store! Players on consoles and Google Stadia get to purchase the new Expansion on their respective store on launch day, November 12th.