27. November 2020
It's holiday season and to keep the festive spirit alive this year, we'll shower you with Farming Simulator merchandise until December 24th! Just head to one of our Social Media channels (Facebook, Instagram or Twitter) and click the link in the daily posts to participate. Get a glimpse of the merch in our teaser:
You can increase your chance to win if you not only confirm your participation via Gleam by following the link but performing certain actions: After entering with your information, you'll see various "+1" buttons worth one entry each. For example, visiting our homepage is worth one additional entry to the lottery. Following us on Twitch, too. There are more options!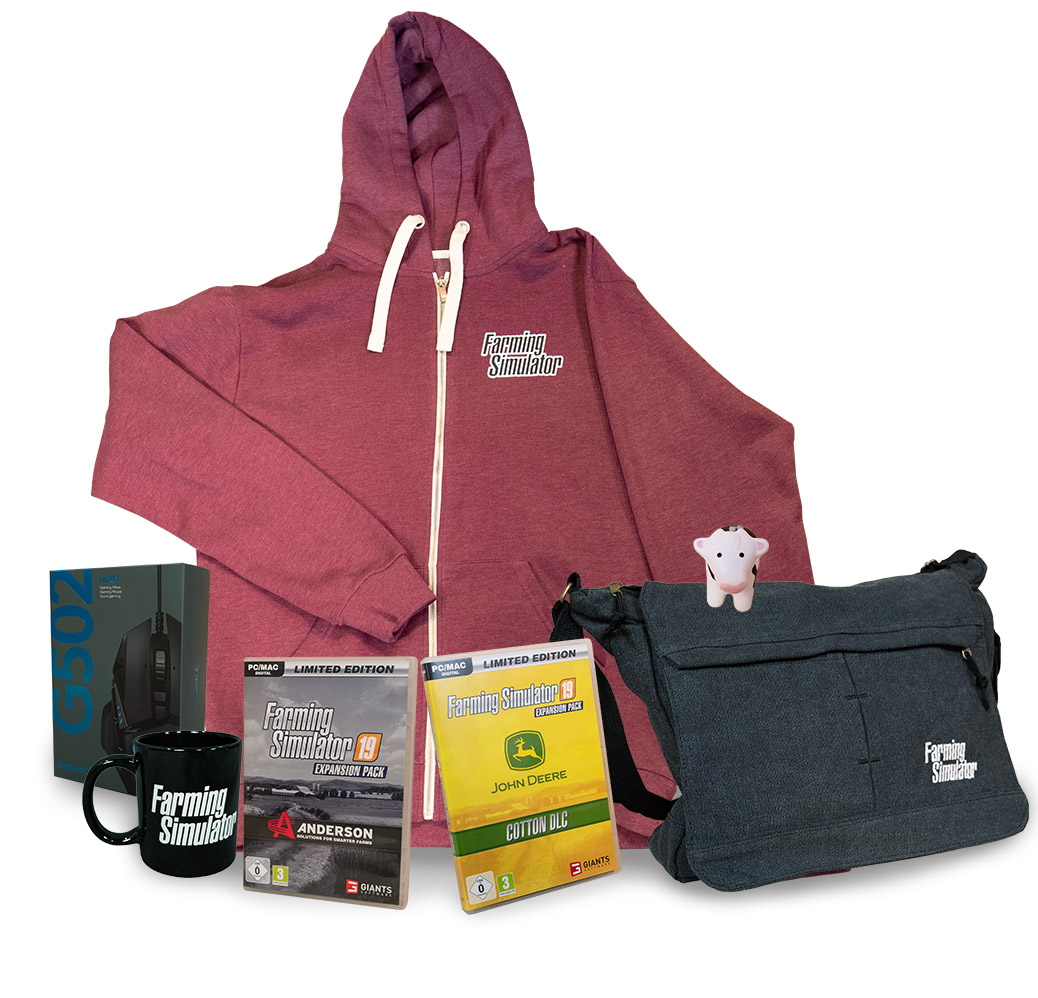 Postings with the link to participate will appear every morning around 9am CET. You have 24 hours to enter each day, of course. Find our Advent Calendar starting December 1st here:
And you should definitely not miss out on December 24th - good luck!